Primary Care of Vulnerable Populations Track
Are you committed to primary care and service of vulnerable patients?
The MetroHealth System and Internal Medicine Residency Program is excited about our Primary Care of Vulnerable Populations (PCVP) Track. We offer a focused, 36-month residency track that provides a broad outpatient medicine curriculum along with the required inpatient training. Our mission is to prepare clinicians to become excellent primary care physicians and to provide high-quality, comprehensive care for vulnerable and underserved populations.
Why Primary Care?
Primary care physicians are trained in the acute and chronic aspects of internal medicine. Through an emphasis on longitudinal patient relationships, shared decision-making, and comprehensive patient-centered care, primary care physicians can improve health outcomes and access to care.
Primary care physicians become leaders of their community, address healthcare inequities through patient advocacy and community outreach, and contribute to clinical and academic medicine.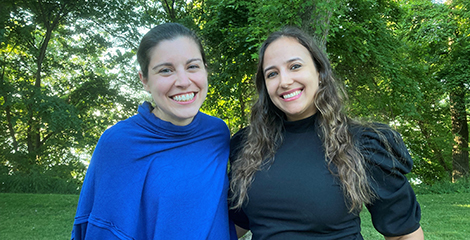 Kat and Ani – our first PCVP residents!
How to Apply
In ERAS, please check the Primary Care for Vulnerable Populations, which has a unique NRMP number. After review of your application, you may receive a supplemental form to complete and an invitation from our Residency Coordinator to interview for the PCVP Track. Please refer to Application Process for further information.