Welcome to Graduate Medical Education | GME MetroHealth
Welcome to GME at MetroHealth
Welcome to MetroHealth Medical Center Graduate Medical Education. We invite you to explore our programs and consider how MetroHealth aligns with your career path. For questions, please call 216-778-4486.
See Available Programs
Why Train at MetroHealth?
Graduate Medical Education in The MetroHealth System from MetroHealth on Vimeo.
---
Voted #12 out of 50 top teaching hospitals in the US, ranked by Washington Monthly Magazine
---
Founded in 1837, MetroHealth has served Cuyahoga County longer than any other Cleveland healthcare organization. MetroHealth has been affiliated with Case Western Reserve University since 1914 and is deeply committed to graduate medical education. All of our active medical staff are faculty at Case Western Reserve University School of Medicine.
MetroHealth is proud to be home to 47 vibrant residency and fellowship programs and train more than 2,000 students, residents and fellows each year. The faculty members have a deep sense of dedication to their residents and fellows, as well as to their patients, and spend an exceptional amount of quality time with their students. There are opportunities to see a wide range of clinical cases and be mentored by excellent physicians and clinicians and medical instructors.
About MetroHealth
MetroHealth is a dynamic, integrated health system with a multidisciplinary group practice of about 500 physicians, an acute care hospital, 20+ ambulatory health centers located throughout Cuyahoga County, 4 emergency care locations and a skilled nursing facility. Ranked as one of the best hospitals in the United States by US News and World Report, MetroHealth is recognized nationally by peers in maternal-fetal medicine, cardiology, trauma surgery, emergency medicine, burn care, critical care, stroke care, neurosurgery and primary care.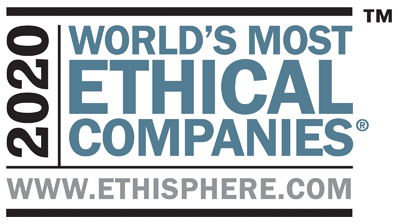 MetroHealth Named as One of the 2020 World's Most Ethical Companies
The MetroHealth System is doing pioneering work in regard to community transformation and the social determinants of health, and has been recognized by Ethisphere, a global leader in defining and advancing the standards of ethical business practices, as one of the 2020 World's Most Ethical Companies.
Read more