Physical Medicine and Rehabilitation Residency
Physical Medicine and Rehabilitation Residency
Follow Us
Physical Medicine and Rehabilitation Residency
Voted #12 out of 50 top teaching hospitals in the US, ranked by Washington Monthly Magazine
---
We are pleased to welcome you to the MetroHealth Rehabilitation Institute and the Department of PM&R at Case Western Reserve University School of Medicine, Cleveland, Ohio.
Established in 1958, the CWRU/MetroHealth residency program is one of the oldest PM&R training programs in the nation, with current accreditation by the Accreditation Committee on Graduate Medical Education (ACGME) through 2022.
Our graduates consistently perform well on the ABPMR Board Certification Exams (100% pass rate for Part I on a 5-year rolling cycle), and have been consistently successful in securing fellowship positions or finding practice opportunities in both private and academic settings.
MetroHealth Rehabilitation Institute Ranks Top in Ohio and #24 in U.S. by U.S. News and World Report
The MetroHealth Rehabilitation Institute was designated as one of Newsweek's Best Physical Rehabilitation Centers of 2020
Dynamic 21-resident training program
Full-time MetroHealth faculty of more than 25 Board-certified Physiatrists and rehabilitation Psychologists
Free-standing Rehabilitation Institute at the MetroHealth Old Brooklyn Healthcare Campus
Features 67 inpatient rehabilitation beds on three specialized floors for spinal cord injury and trauma, brain injury and stroke
As the primary certified Level One Trauma and Burn Center for all Northeastern Ohio, MetroHealth Medical Center treats a large number and variety of trauma cases
The MetroHealth Rehabilitation Institute is designated as a Spinal Cord Injury Rehabilitation Model System, in recognition of our state-of-the-art spinal cord injury care and cutting-edge clinical research
Outpatient clinics focus on musculoskeletal/sports, pain, amputee management, lymphedema, concussion, electrodiagnosis, spasticity management, as well as ultrasound-guided injections and interventional spine procedures
Residents also rotate at the Cleveland Clinic for musculoskeletal/sports medicine and consults, the Cleveland Clinic Children's Hospital for Rehabilitation for inpatient and outpatient pediatric rehab, and the Louis Stokes Cleveland VAMC for inpatient care, outpatient clinics and electrodiagnosis (all within a 20 minute drive)
Sponsor of a Spinal Cord Injury Medicine Fellowship for the past 10 years and Brain Injury Medicine Fellowship for the past two years, and the Pain Medicine Fellowship.
We thank you for your interest in the MetroHealth Rehabilitation Institute and the Department of PM&R Training Program.
Sincerely,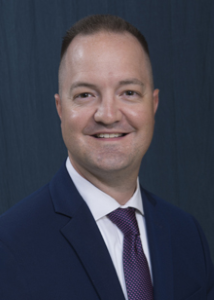 Residency Program Director
Assistant Professor, Department of Physical Medicine & Rehabilitation, Case Western Reserve University School of Medicine