Research and Scholarly Activity
Research and Scholarly Activity
Residents are required to participate in scholarly activity. This may include performing research, presenting at a regional or national meeting, or publication of a book chapter. In addition, each completes a quality improvement/patient safety project. Most residents present their scholarly activity at the Family Medicine Education Consortium Annual Conference, Research Days at Case Western Reserve University, Northeast Ohio Medical University, or other conferences.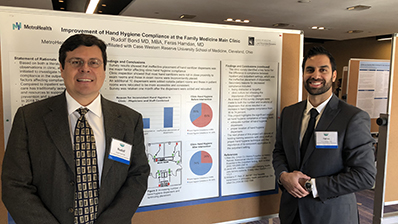 ©Copyright 2022 The MetroHealth System | 2500 MetroHealth Drive | Cleveland, OH 44109 | 216-778-7800 | All Rights Reserved.
No patient ratings available for this provider. Why?