Emergency Medicine Residents
Emergency Medicine Residents
Our Residents
On behalf of the residency here at MetroHealth and the Cleveland Clinic, thank you for your interest in our awesome program! The residency application process is an exciting albeit stressful time, and we wish you the best of luck throughout your process. While you are searching your programs looking for the next stop in your career journey, we hope that we can be at the top of your list!
We truly believe our training is second to none here at Metro/CCF. We are able to work at two diverse, well-known, and very different hospital systems throughout our training. MetroHealth is the high-volume county hospital system for the city of Cleveland. We are a level 1 trauma center that sees the sickest trauma patients on a daily basis and specializes in caring for a diverse and underserved community.
A short trip across town we also staff the emergency department at the Cleveland Clinic Main Campus where we are taking care of some of the most complex patients in the country. Between a high volume of "bread and butter" cases and the "zebras" of a quaternary referral center, our dual training facilities expose us to the broadest spectrum of patients. By working at these two sites, we develop exceptional physicians who are prepared to handle anything that comes through those ambulance bay doors.
While we are proud of our training, what we all love most about our program is the people. You will make lifelong friends with your co-residents, attendings, nurses, medics. Residency is tough, but it's made better when you work every day with a great team you love and trust. The interview process has changed through the years, and while we wish we could meet you all in person, we encourage you to reach out to Michael at [email protected] or follow our social media on Instagram (@metrohealth_EM) and Twitter (@MetroHealth_EM).
Sincerely,
The 2022-2023 Chiefs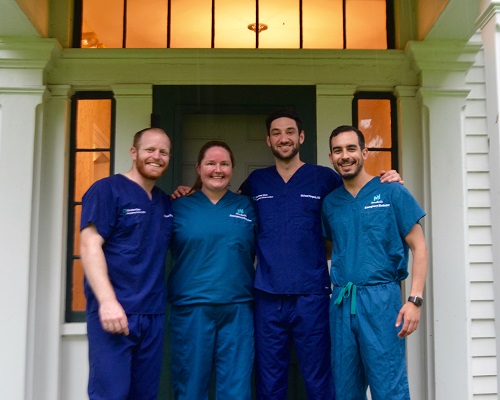 Pictured left to right: Seamus Mangan, Kathryn Oehlman, Michael Pergola, Justin Resendes
---
Resident Classes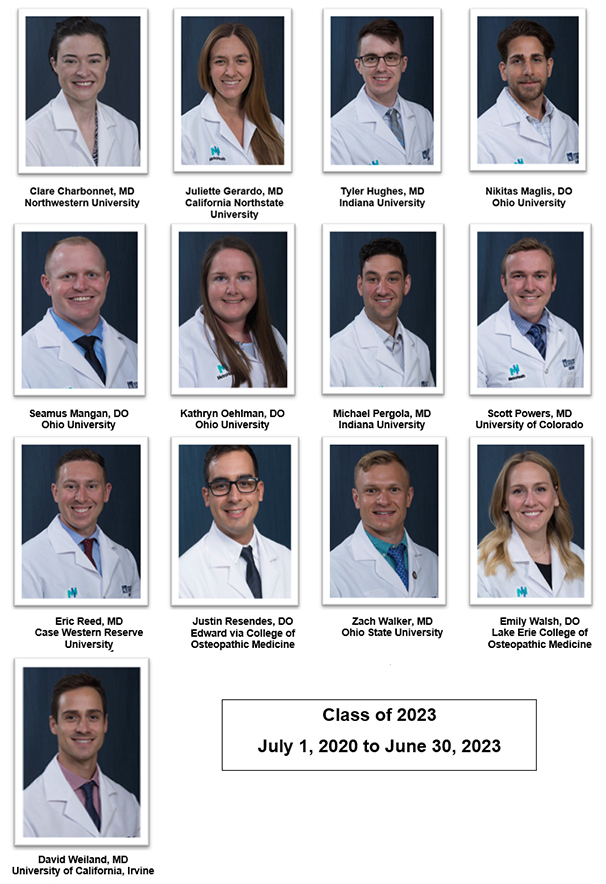 ---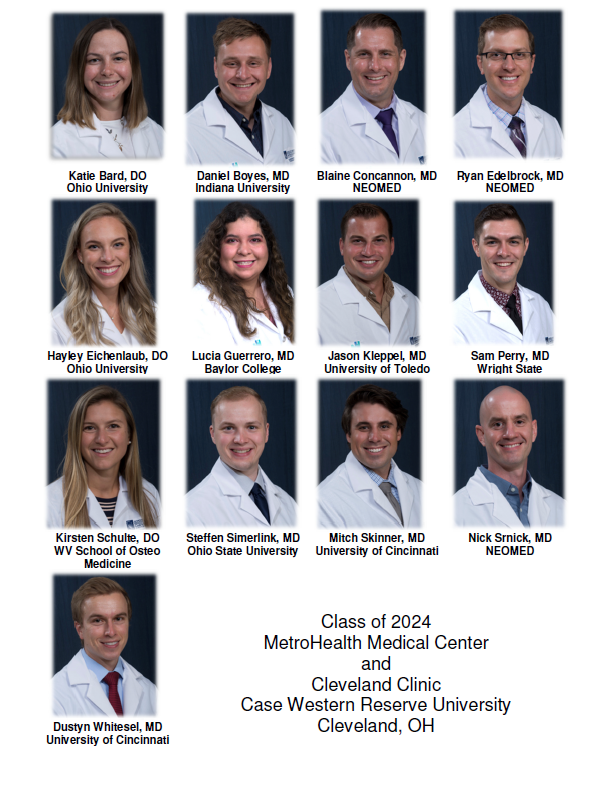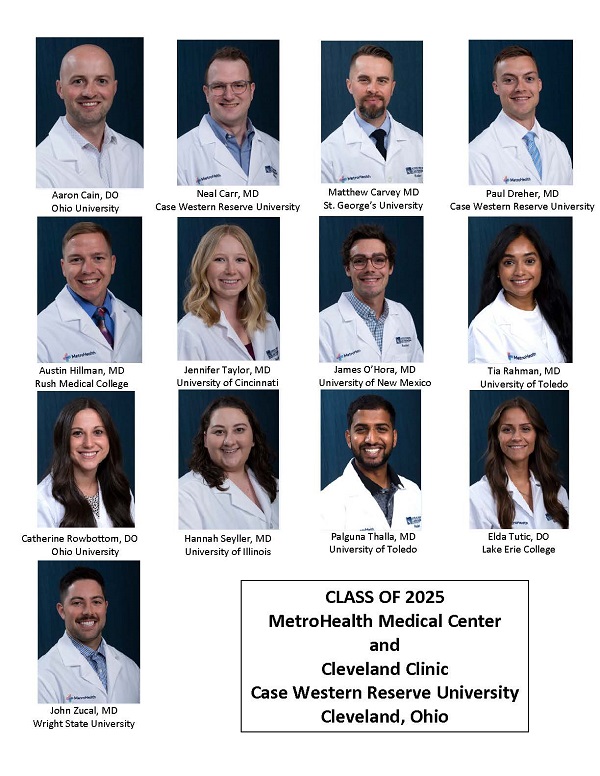 ---
Meet Our Residents