Our Leadership
Welcome from the Department Chair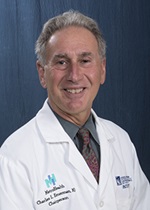 We have the longest standing ACGME accredited Emergency Medicine program in Cleveland, having started in 1991 at MetroHealth Medical Center. We have since expanded to include the Cleveland Clinic, an initiative that began in 1996. This partnership gives us the opportunity to educate our residents in caring for a wide variety of problems in a diverse set of patients. In addition, we achieved departmental status at Case Western Reserve University in 2002, providing many opportunities to expand our medical student teaching program as well as our research programs.

MetroHealth Medical Center is a unique, award-winning, county hospital. The Emergency Department experience is enhanced by a large population of pediatric patients, who are seen in an integrated manner with the rest of the patients, and an active trauma service. We have a wonderful relationship with trauma surgery, fostering the training of both the EM and surgery residents. The emergency department manages Metro Life Flight, one of the largest hospital-based aeromedical transport systems around. We also have an active ultrasound program, teaching the residents the use of this tool in managing trauma, OB, abdominal pain, and guided procedures. We sponsor an ultrasound fellowship that has successfully trained a number of fellows.

Cleveland Clinic serves an international patient base with problems ranging from the routine to the rare. About 25 percent of our resident's training occurs at Cleveland Clinic and is heavily weighted toward cardiovascular, neurologic, and oncologic emergencies. The faculty members at both institutions have an integrated approach to education and hold clinical appointments at each hospital. Both hospitals participate actively in the residency program, including the lecture series, the outside journal clubs, and residency administration. The Cleveland Clinic Foundation sponsors our cardiovascular research fellowship.

We have an active research program involving both animal and clinical studies. This includes programs in asthma/COPD research, cardiac drug toxicity, geriatric issues in EM, pediatric studies, congestive heart failure, stroke, and cardiac ischemia. The faculty members have won awards from a variety of organizations for their research. Many of our residents have participated in these research studies and have published items based on their work.

Many of our faculty members are active in organized emergency medicine. The past president of ABEM is on our staff, as are many faculty members with committee or leadership appointments within SAEM and ACEP.

We are most proud of our ability to educate physicians in emergency medicine. Over the last 20 years, we have graduated many residents into both academic and community practices. Our graduates have a reputation for great clinical skills, leadership qualities, and an excellent academic background. It is a tradition that we continue to expand as our program evolves.

Thank you for your interest in our Residency Program. We look forward to helping you achieve your academic, research and clinical goals.

Sincerely,
Charles L. Emerman, MD FACEP
Chairman, Department of Emergency Medicine
Case Western Reserve University
MetroHealth Medical Center
Associate Chief of Staff for Quality and Patient Safety
---
Welcome from the Program Director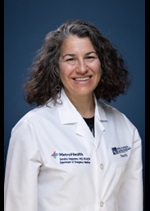 Thank you for your interest in the Case Western Reserve University/MetroHealth Medical Center/Cleveland Clinic Emergency Medicine residency program. Our goal is to provide excellent patient care and to provide you with excellent clinical training to help you become the best emergency medicine specialist possible.
I have a special interest in the Case Western Reserve University/MetroHealth Medical Center/Cleveland Clinic Emergency Medicine residency program. I joined the residency as an intern in 1995 and have remained at MetroHealth ever since. I have been a member of the residency leadership for over a decade, and I was recently promoted to Program Director after the retirement of our long-standing program director, Dr. Jeff Pennington. I am committed and dedicated to this residency, and I believe learning and practicing emergency medicine should be fun. This is one of the most exciting, competitive, and innovative programs in the country.
Emergency medicine is best learned in the Emergency Department. Our program provides residents the opportunity to learn at two nationally renowned institutions. The unique nature of our dual settings offers the broadest clinical training available in emergency medicine. Residents are exposed to the best of county, tertiary, and community hospital settings. You will have exceptional exposure and training in critical care, trauma, and ultrasound. The range of pathology is astounding.
Our curriculum is innovative, interactive, and includes bedside teaching and rigorous didactic and small group sessions. Monthly journal clubs provide critical appraisal of the literature. Teaching of ultrasound is state of the art. We have nationally recognized faculty teaching ultrasound at both training sites. Our fellowship programs in ultrasound and EMS enhance residents' learning and experience. We have an on-site, multi-disciplinary simulation experience every other week for learning critical life-saving skills. Residents are also involved in teaching medical students from Case Western Reserve University.
Thank you for your inquiry into our residency. We look forward to helping you develop the clinical, academic, and personal skills you will need to succeed. We wish you all the best in your medical career.
Sincerely,
Sandra Najarian MD FAAEM
Program Director
Case Western Reserve University/ MetroHealth/ Cleveland Clinic Foundation Emergency Medicine Residency