Dedicated to Our Residents and Fellows
Welcome to MetroHealth Medical Center Graduate Medical Education. We invite you to explore our programs and consider how MetroHealth aligns with your career path.

For questions, please call 216-778-4486.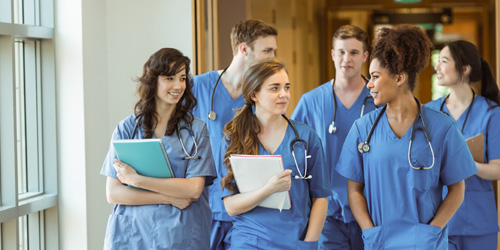 About Graduate Medical Education
The Office of Graduate Medical Education is dedicated to the overall health and well-being of our residents and fellows. The GME office provides guidance and support to our house staff and visitors. We offer a variety of resources and are available to assist in many different ways.
Contact the GME staff for questions related to:
Institutional policies and procedures
Visiting residents and medical students
Immigration questions and issues
Accreditation standards
Medical licensing
Employment questions
Housing information
General residency questions and issues
Hospital compliance
---
Contact Us
Graduate Medical Education
MetroHealth Medical Center
2500 MetroHealth Drive
Office A107
Cleveland, Ohio 44109

Phone: 216-778-4486
Fax: 216-778-5862
Email: [email protected]
Office Hours: Monday – Friday, 7 a.m. – 5 p.m.


Abdulla Ghori, MD, FAAP
Associate Professor Pediatrics, Case Western Reserve University School of Medicine
Vice Chair, Pediatrics
Division Chief, Ambulatory Pediatrics
Designated Institutional Official
Chair, Graduate Medical Education Committee (GMEC)

Marcie Becker, MEd
Director, Graduate Medical Education and International Affairs

Mary Hout
Manager, Graduate Medical Education

Laurel Myers
GME Program Assistant

Kim Hatch
GME Program Assistant